Theme: Transforming Sierra Leone with Leadership
Venue – Radisson Blu Hotel, Freetown
Date: 5th December 2019
Rate: Le 2,000,000
Registration: [email protected]
Why the Made in Sierra Leone Leadership Conference:
Sierra Leone, like many countries in Africa, is a country that is in need of leadership enhancement in private and public sector organizations throughout the country. The gap between Sierra Leone's economic potential (as evidenced in its embarrassing array of riches in natural resources) and Sierra Leone's economic output/performance (as evidenced in its meagre per-capita-income and human-development index scores) is an indication of a scarcity of excellence in leadership performance from both private and public sector leaders in Sierra Leone and therefore a need for leadership enhancement interventions that will inspire leaders of organizations in Sierra Leone to be better and do better. The impact of national leadership conferences can be seen in Rwanda, where, for the past sixteen (16) years, public sector leaders have participated in annual leadership conferences ("national leadership retreat") that have enhanced the performance of its leaders and contributed to Rwanda boasting of the highest growth rate in GDP per capita income over the past 15 years in Africa.
The Made-in-Sierra Leone Leadership Conference, which will be an annual event, will have a greater impact on Sierra Leone's development by impacting both private and public sector leaders and inspiring them to higher levels of leadership performance.
Program Outline:
Time
Program
Speaker
08:30 – 09:30
Arrival & Registration
09:30 – 10:00
Opening Remarks
1.Dr Edward Hinga Sandy

Minister of Trade & Industry

2. Alpha Bundu

EC Member – Orange

MC: Dr Fodei Batty
10:15 – 12:00
Peer Learning Lab 1- Breakout Session 1
Mrs Lara Taylor-Pearce             Auditor-General, Republic of Sierra Leone
Topic: Leading with Excellence in an Institution
Moderator: Samuel Ayim
Breakout Session 2
Dr David Sengeh                                   Minister for Basic and Senior Secondary Education
Topic: The Cost of Indifference in Public and Private Sector Organizations
Moderator: Sarah Jessie Appiah
Breakout Session 3
Mr Chukwu-Emeka Chikezie
Topic: What kind of leadership do we need to unleash the potential of public-private collaboration?
Moderator: Wilben Short
12:00 – 01:40
Lunch/ Needs & Leads
 Samuel Ayim & Sarah Jessie
01:40 – 03:25
Peer Learning Lab 2- Breakout Session 1
Prof Stephen Adei                                Chairman, National Dev't Planning Commisson, Ghana
Topic: Public versus Private Sector: Leadership Challenges
Moderator: Chukwu-Emeka Chikezie
Breakout Session 2
Mrs Nada Dadson                                 CEO, CICA Motors, Sierra Leone
Topic: Every Leader needs a Coach
Moderator: Samuel Ayim
Breakout Session 3
Ram Shankerdas
Topic: Creating an enabling environment for domestic investment in Sierra Leone
Moderator: Sarah Jessie Appiah
03:25 – 03:40
Coffee Break
Program Closing Ceremony
03:40 – 05:00
Closing Ceremony
Prof Stephen Adei                                Chairman, National Dev't Planning Commisson, Ghana

Modupe Taylor-Pearce – CEO Breakfast Club Africa

05:00 – 05:10
Group Picture
05:10 – 07:30
Cocktail & Networking
Program Features: Peer Learning Labs – Breakout Sessions
"Peer Learning Lab" is a 90-minute meeting with 20 – 25 delegates, facilitated by a BCA Coach, during which there is a guest speaker who "prompts" a topic with a 20-minute talk. After the talk, the delegates then ask the guest speaker questions and they also discuss among themselves about the topic. The objective is to have delegates learn something new, primarily from their peers.
Delegates will have three learning topics to choose from during each of the two peer-learning lab sessions.
⮚ The intended outcome of this session: to enhance leadership knowledge and facilitate the exchange of ideas.   
Needs & Leads
"Needs and Leads" is a facilitated round-table (or stand-up) problem-solving session for connecting leaders with problems to leaders with solutions to those problems.
⮚Intended outcome of this session: to spur collaboration and communication among Sierra Leonean CEOs, which can lead to tremendous intra-trade business deals.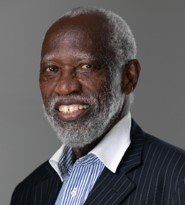 SPEAKER:      PROF STEPHEN ADEI
Prof. Stephen Adei, Companion of the Order of the Volta holds a PhD. in International Economics (Sydney), MSc. in Development Economics (Strathclyde, UK), BSc. Economics (Univ. of Ghana), Bachelor of Divinity (London), Master of Theology (UNISA). He is a Chartered Marketer and  Chartered Company Secretary. He has expertise in Leadership, Governance, Public Management, Finance, Economics and Marketing.
He served as served as Dean of Arts and Sciences and Professor of Leadership and Economics at Ashesi University College after being with Pentecost University College. In March 2019 Ashesi University conferred on him the title of an Emeritus Professor. He was the Director General and Rector of the Ghana Institute of Management and Public Administration (GIMPA). Under his leadership, GIMPA was transformed from a small, under-resourced and subvented Institute to the most successful organization under the Government of Ghana's Public Sector reform.
Prior to that he was, among others, Head of UN System in South Africa, UNDP Resident Representative in Namibia, Senior Economist and Chief of the Directorate of Africa Bureau, UNDP, New York. He was an assistant economist in the Ministry of Finance of Ghana. He has taught Economics at both the University of Ghana and the University of Sydney.
TOPIC: PUBLIC VERSUS PRIVATE SECTOR – LEADERSHIP CHALLENGES
Transforming Sierra Leone from a country of great potential to one of great economic performance requires excellence in leadership from both private and public sector and understanding of either constraints or challenges of the other. Prof Adei who has in his long career, being the head of both public and private sector organizations share his insights on the opportunities and challenges that are unique to each group and those that are common to both groups. Participants in this session will gain from a greater understanding and ability to collaborate with leaders from the sector that they are unfamiliar with.
SPEAKER:      DR DAVID M SENGEH
Dr David Sengeh served as Chief Innovation Officer for the Government of Sierra Leone where he headed the Directorate of Science, Technology, and Innovation in the Office of the President.
The Directorate uses science, technology, and innovation to support the government's national development plan, and facilitate a vibrant national innovation and entrepreneurial ecosystem.
At the time of his appointment by President Julius Maada Bio in May 2018, David was a Manager at IBM Research Africa, leading a healthcare team that designs and implements AI-enabled systems for the prevention, diagnosis, treatment and management of disease in South Africa.
Born and raised in Sierra Leone, he completed his Ph.D. at the Massachusetts Institute of Technology, where he developed award-winning inventions and technology for human augmentation. Dr. Sengeh received his bachelor's degree at Harvard University in Engineering Sciences in 2010, where his research focused on aerosolized vaccines for tuberculosis. David is on Forbes 30 Under 30 in Technology and a Senior TED Fellow.   He is credited for seeding the development of the innovation ecosystem in Sierra Leone through Global Minimum and the Innovate Salone program, which he co-founded in 2007 and which has supported the innovation journeys of thousands of Sierra Leoneans.
TOPIC: THE COST OF INDIFFERENCE IN PUBLIC & PRIVATE SECTOR ORGANIZATIONS.
One of the drivers of poverty in Sierra Leone is low productivity and quality of service or products. This occurs because in many organizations, there is a high level of indifference and slackness among employees at all levels. A visitor to any ministry/department will be frustrated by time wasted by people who are paid to provide service which they are reluctant to provide. This indifference whether actively or passively is from leadership.
In this talk, Dr Sengeh will lead the discussion on how leaders in both private and public sectors can improve their leadership to reflect in their organizations to make them more accountable to themselves, the tax payer and the country at large.
SPEAKER: MRS LARA TAYLOR-PEARCE
Mrs. Lara Taylor-Pearce is the current Auditor General of the Republic of Sierra Leone,
She is a Fellow of the Association of Chartered Certified Accountants (UK), and a Fellow of the Institute of Chartered Accountants of Sierra Leone.
Her twenty years career spans both experience within private sector auditing, public sector financial management and administration and her current position as Auditor General of the Republic of Sierra Leone
Due to her professional dynamism ,Mrs. Taylor-Pearce  was unanimously elected by her peers at the Regional governing board meeting held in 2014, as the Chairperson of the African Region of Supreme Auditing Institutions(English speaking)-The umbrella Audit Institution in Africa for twenty English speaking countries. A position she still holds. She is also the vice chair of the INTOSAI development Initiative(IDI),the body responsible for setting development initiatives in the public sector external audit worldwide, and a member of the Afrobarometer board, a pan-African body responsible for providing data on citizens opinion on various topics of interests within Africa .
She is a recipient of several awards in the public sector including the Anticorruption National Integrity award, and is a Grand officer of the order of Rokel.
TOPIC: LEADING FOR EXCELLENCE IN AN INSTITUTION
The Audit Service in Sierra Leone is one highly respected public agency mainly because of their professionalism and non-partisanship. Several international bodies including the Human Development Index Outcomes has praised the service for their remarkable performance. Interestingly, all these transformation, happened under the leadership of Lara.
In this session, Lara will share her keys to success as a leader in an institution with the unpleasant responsibility of identifying and assessing when government finds are used in a sub-optimal. These keys to leadership and helping to create a culture of excellence will be useful in both private and public sector leaders alike.
SPEAKER: MRS NADA DADSON
Nada Dadson is one of only two women to manage an automotive subsidiary within the CFAO Group. Prior to this appointment in 2017, Nada worked at CFAO Gambia Ltd as the Chief Financial Officer for two years. Key achievement in this position was securing a refund from Customs. Nada started her work with CFAO in Ghana where she worked for 6 years and left at the position of Finance Manager. Before joining CFAO in 2009, she worked in different roles and industries in both the UK and Ghana
Nada is a Chartered Certified Management Accountant (ACMA) and a member of the Chartered Institute of Management Accountants (CIMA).
TOPIC: EVERY LEADER NEEDS A COACH
The power of Executive Coaching as a tool to unlock the hidden potential of leaders to solve problems and improve the performance of their organizations is well known in almost every global Fortune 1000 company. However, it is still unknown to many African CEOs. As a seasoned African executive who has benefited from receiving coaching, Nada shares her journey of leadership and the impact that being a coachee has made on the organization she leads.
TOPIC: CREATING AN ENABLING ENVIRONMENT FOR DOMESTIC INVESTMENT IN SIERRA LEONE.
Creating jobs and meaningful economic activity in Sierra Leone requires investment, both foreign direct investment and domestic investment.
He appetite of foreign investors to invest in Sierra Leone is significantly impacted by the testimony of current investors and the demonstration of those investors' willingness to continue to invest in Sierra Leone. There are numerous impediments many of them self inflicted to inhibit domestic investment in Sierra Leone.
As a leaders whose company has been a significant investor in Sierra Leone for the past six decades. Kishore Shankerdas will share some insights into the factors which possibly influence domestic investors willingness to increase their investment in Sierra Leone.
SPEAKER: MR CHUKWU-EMEKA CHIKEZIE
Chukwu-Emeka Chikezie is a system leader working as an integrator where development, private sector growth, and  migration and diasporas intersect to expand job-/wealth-creation and prospects for economic transformation in Africa. He cofounded the London-based African Foundation for Development (AFFORD) in 1994, with a mission to expand and enhance African diasporas' contributions to Africa's development, and Freetown-based AFFORD-SL in 2008. As a consultant, he has led several private sector development programs—including DFID's new flagship PSD program, Invest Salone, and provides advisory consulting services to a range of clients, through Up!-Africa Ltd, which he formed in 2010. He served as Senior Advisor to the governments of Mexico (2010) and Mauritius (2012) in their respective capacities as Chairs of the Global Forum on Migration and Development (GFMD). Chukwu-Emeka is of Nigerian/Sierra Leonean/UK origin and operates transnationally between the UK and Sierra Leone